MSF - Women's Health Campaign

Objective:
Create a unique interactive storytelling experience that would highlight 7
chapters of content that addressed various health issues that women faced in
third world countries.
Solution:
Worked closesly with the editor of this project to create an immersive
interactive experience to ultimately create awareness and inspire action.
Status: Live
http://womenshealth.msf.org/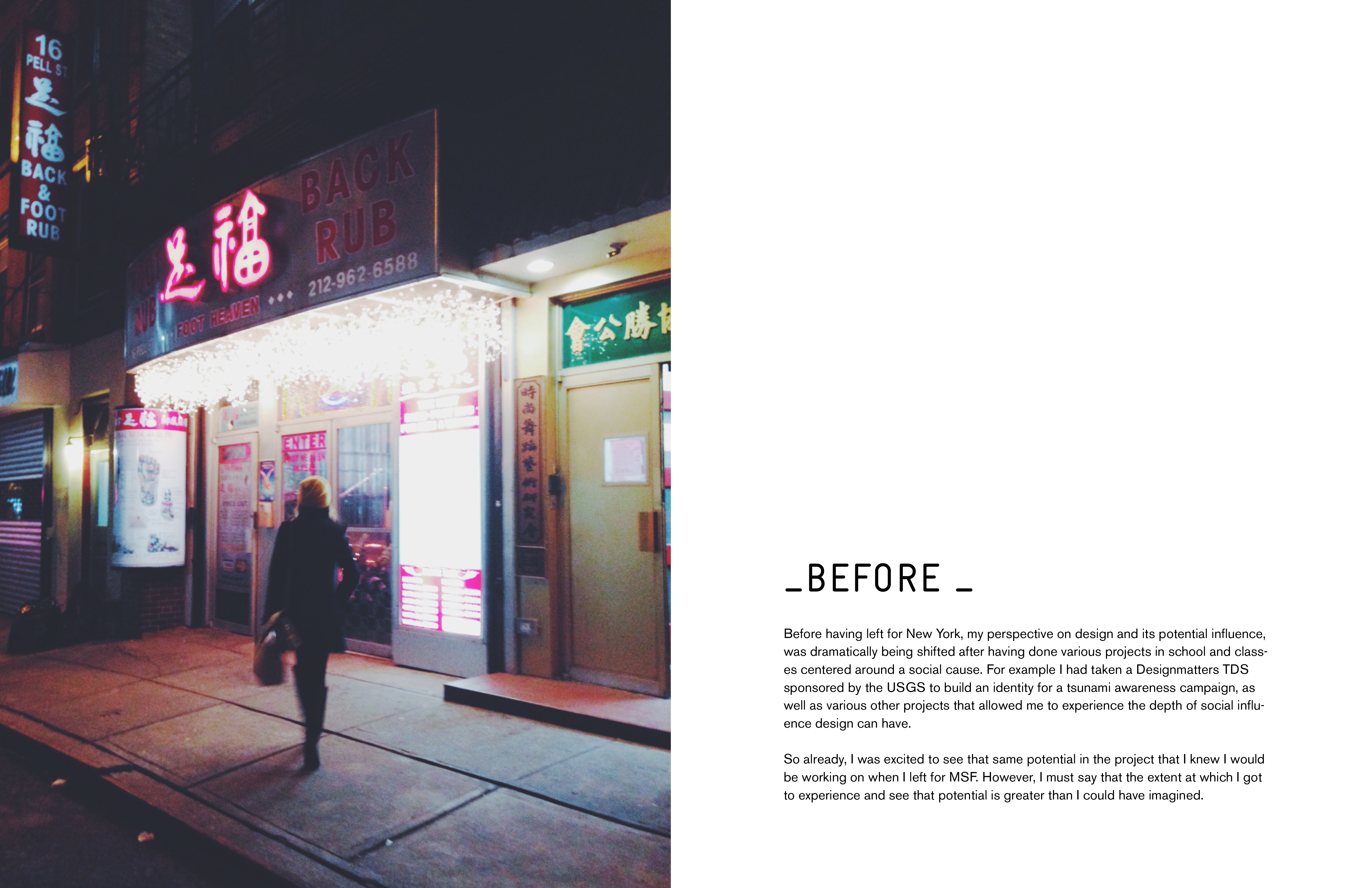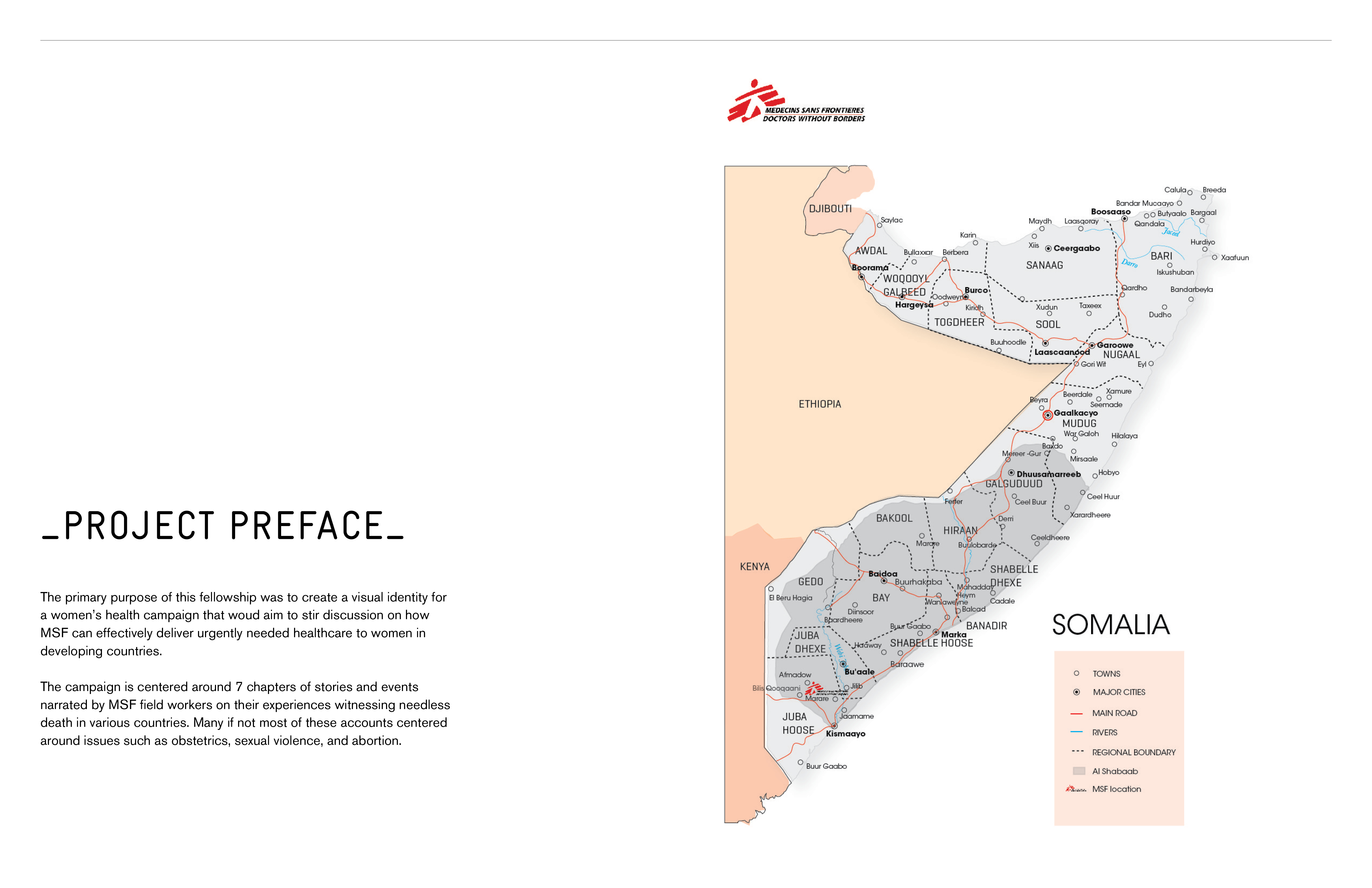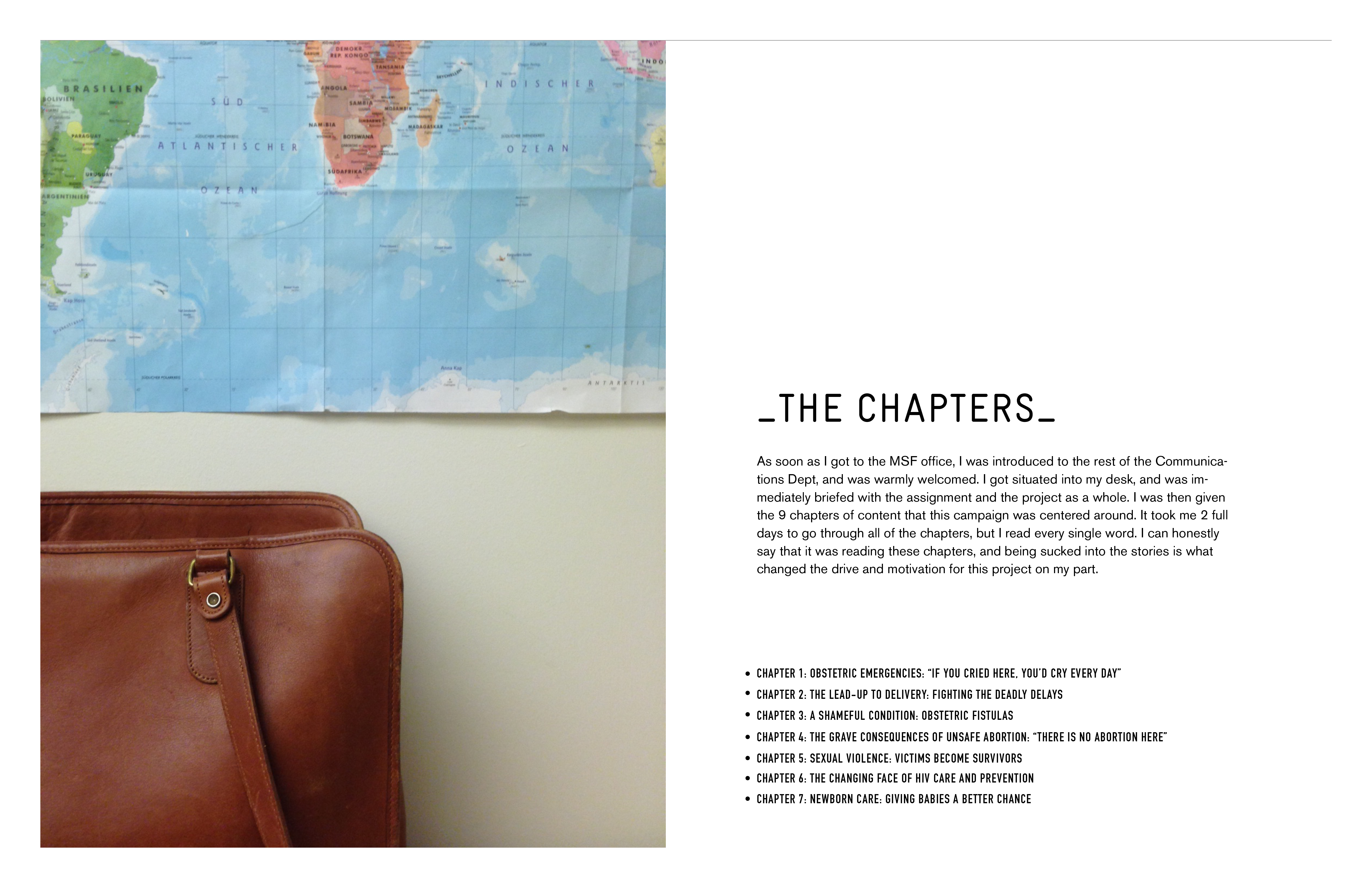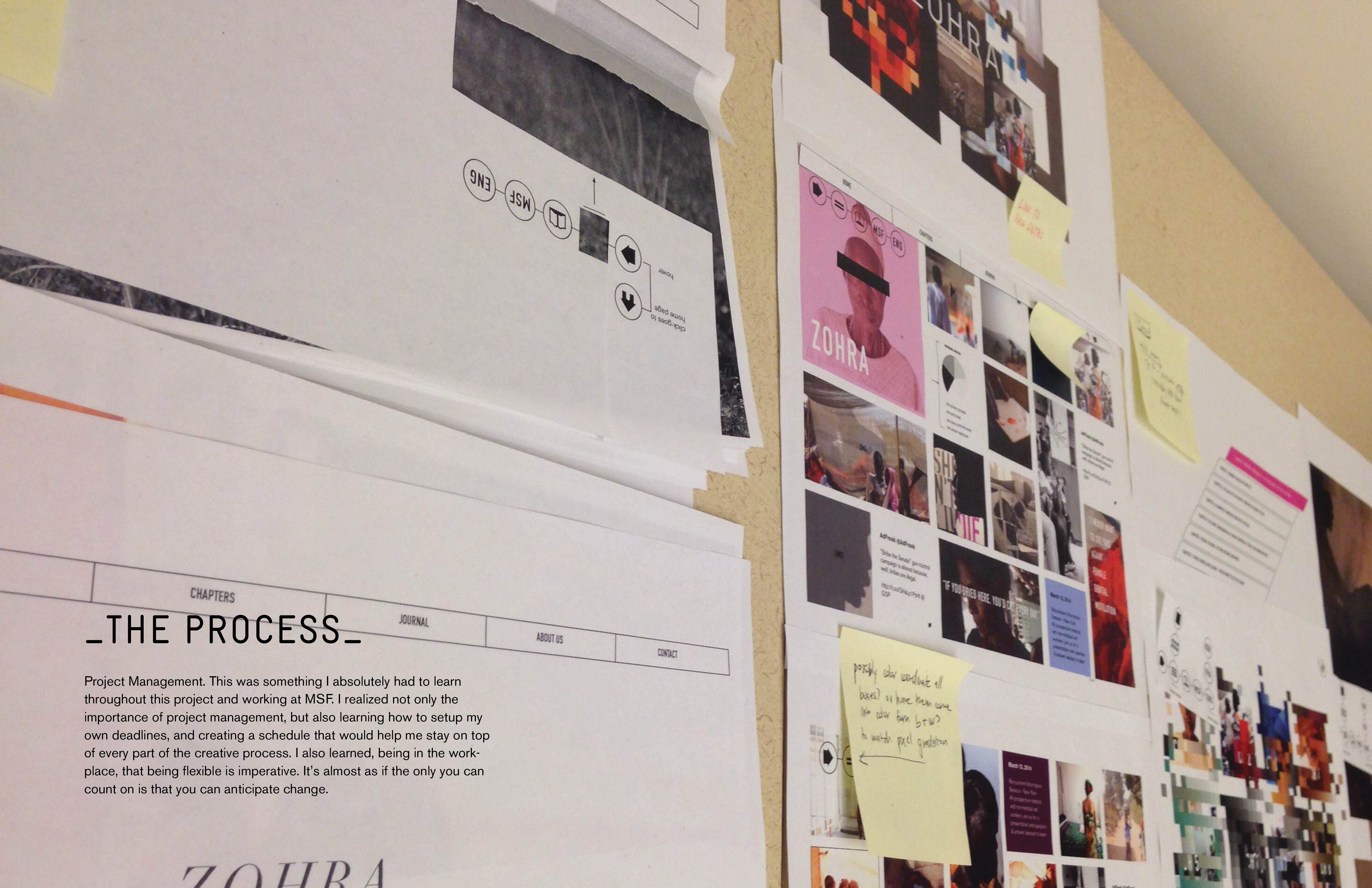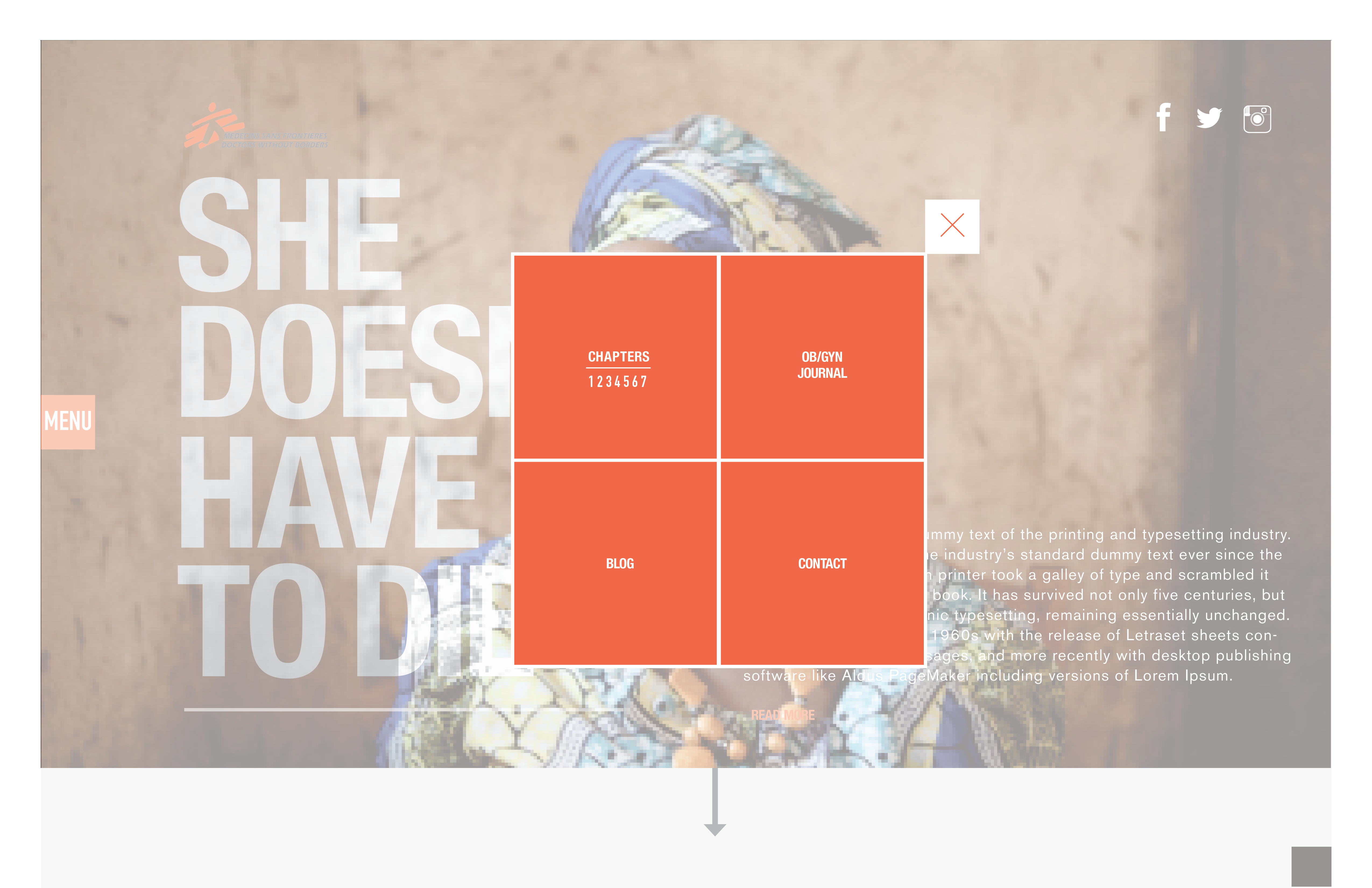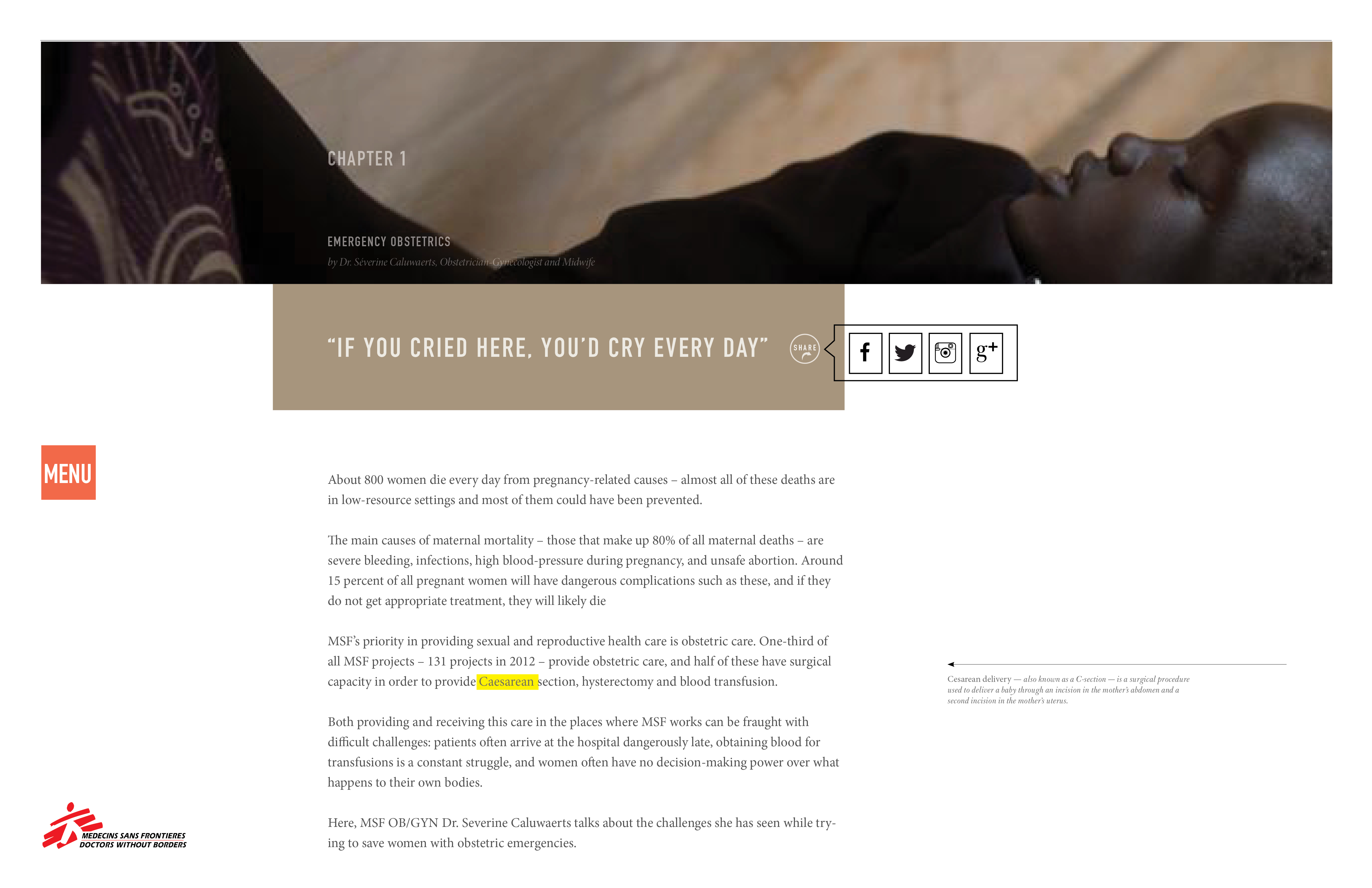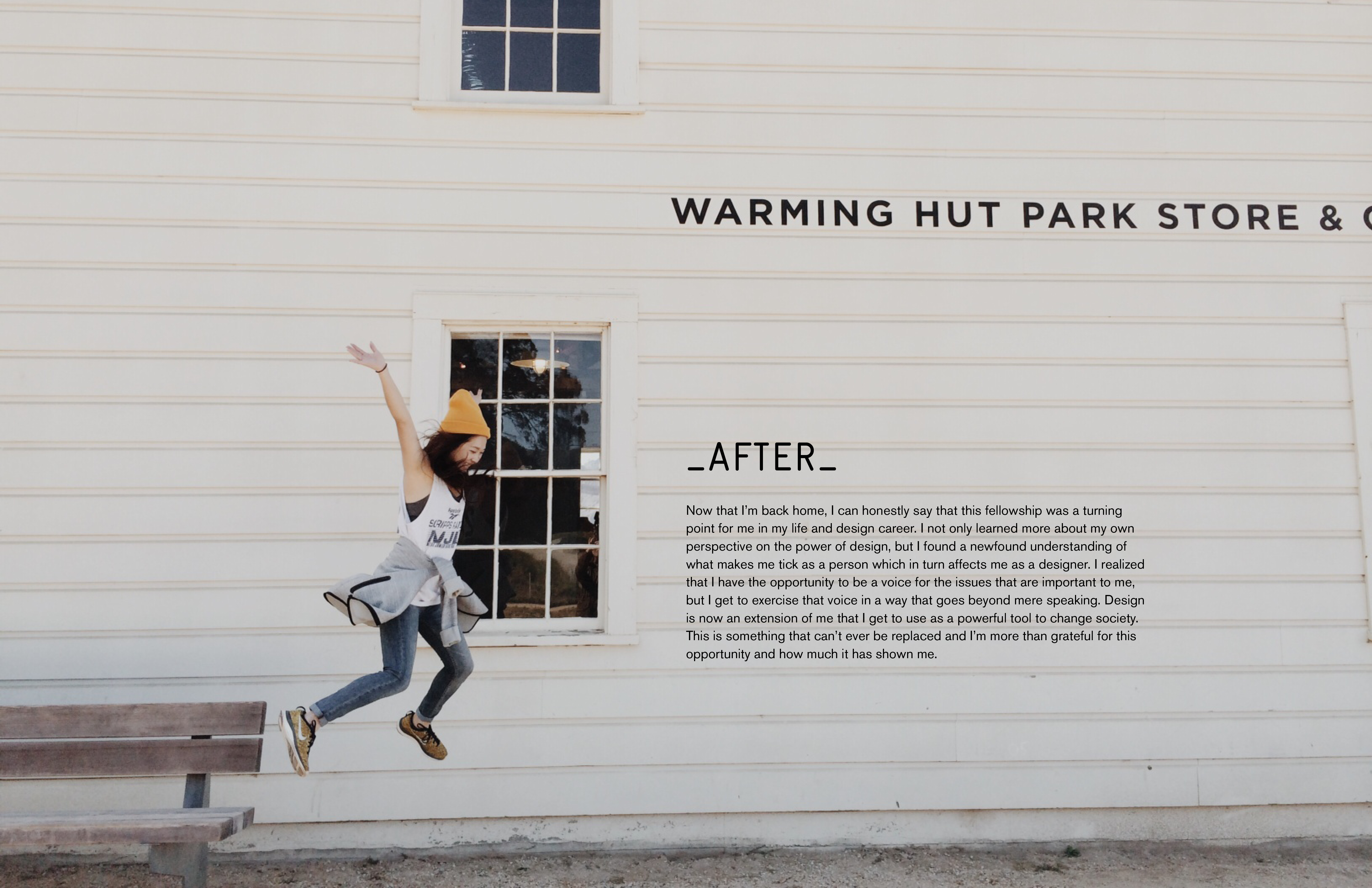 RENEEJIHYUNKIM@GMAIL.COM
LOS ANGELES, CALIF.