Swipe For Humanity

Objective:
Worked for a credit card processing company that redirected 50% of its
profit margins back to different non-profit partners, and social causes.
Role:
Was hired as the in-house visual communication designer. Created the full
branding and identity for this social for-profit everything from designing the
website, marketing collaterals, social media assets, and business assets
(decks, proposals, etc.)
Status:
Live
https://swipeforhumanity.com/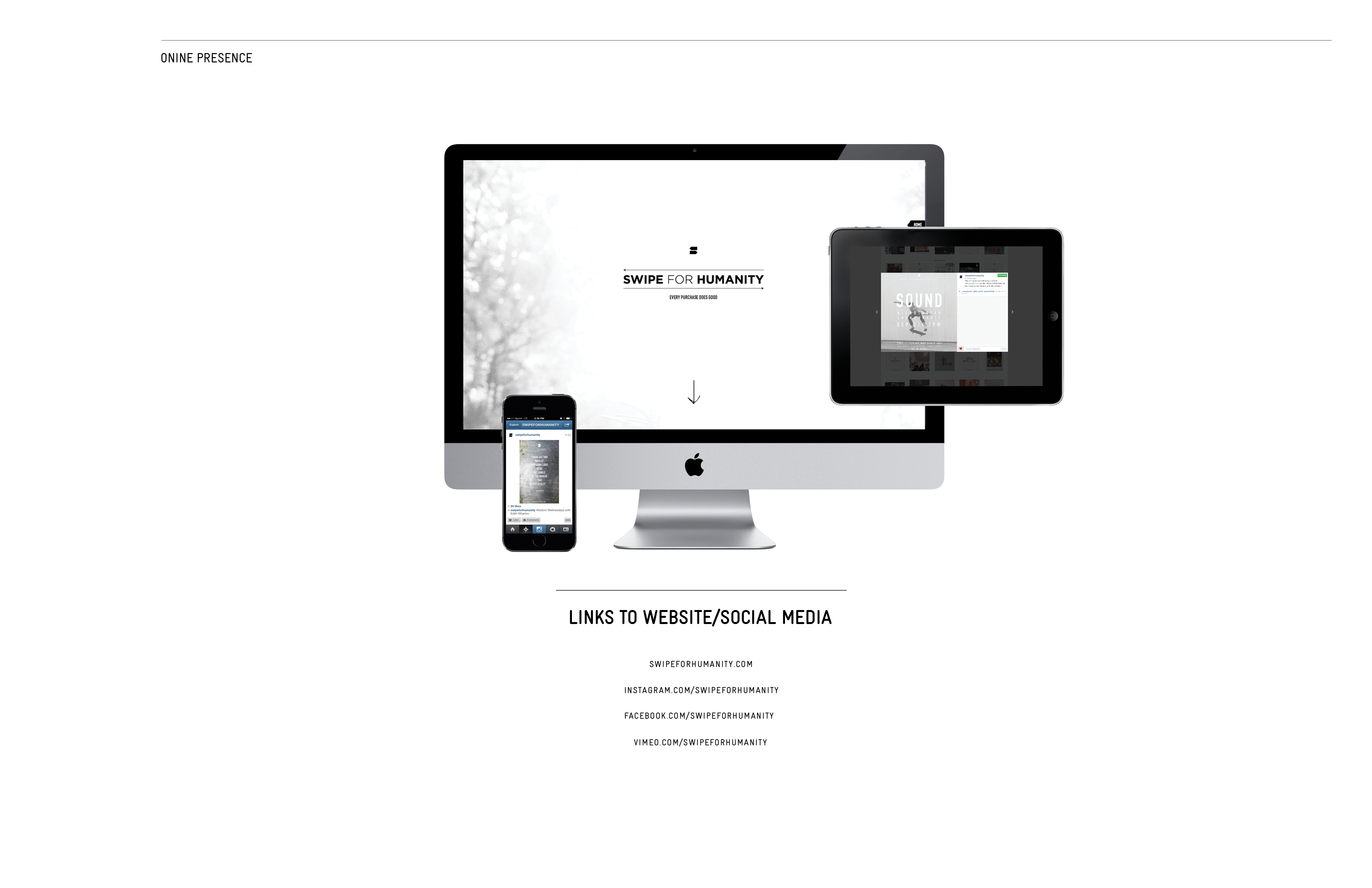 RENEEJIHYUNKIM@GMAIL.COM
LOS ANGELES, CALIF.